I am sooo incredibly happy that Mr. J agreed to purchase the living room set that I fell in love with at American Signature Furniture (I refuse to call the store by it's new name) a few weeks ago. He liked the print and the cottage-y vibe that it gave but he was so very hesitant about the light colors of the fabric. He was afraid that it would get stained too easily, but after much talk with a sales rep about their 7 year stain warranty (both for humans and pets) he was sold.
I could have kissed the sales girl when she showed him the stain resistant feature of the material. She actually dipped a strip of fabric in colored water. One end wasn't treated and the other one was. Men are such visual creatures haha. He said "yup this is the set then." I think I squealed a lil bit.
The pictures on their website don't do the set justice at all. it's really hard to see that the stripes are light and not so busy as the picture depicts them. I love the idea of using burlap pillows and creams/whites/silvery blues in the summer as accents. I would probably use creams and reds in the winter to cozy the room up. Well enough of my yappin' ... here it is.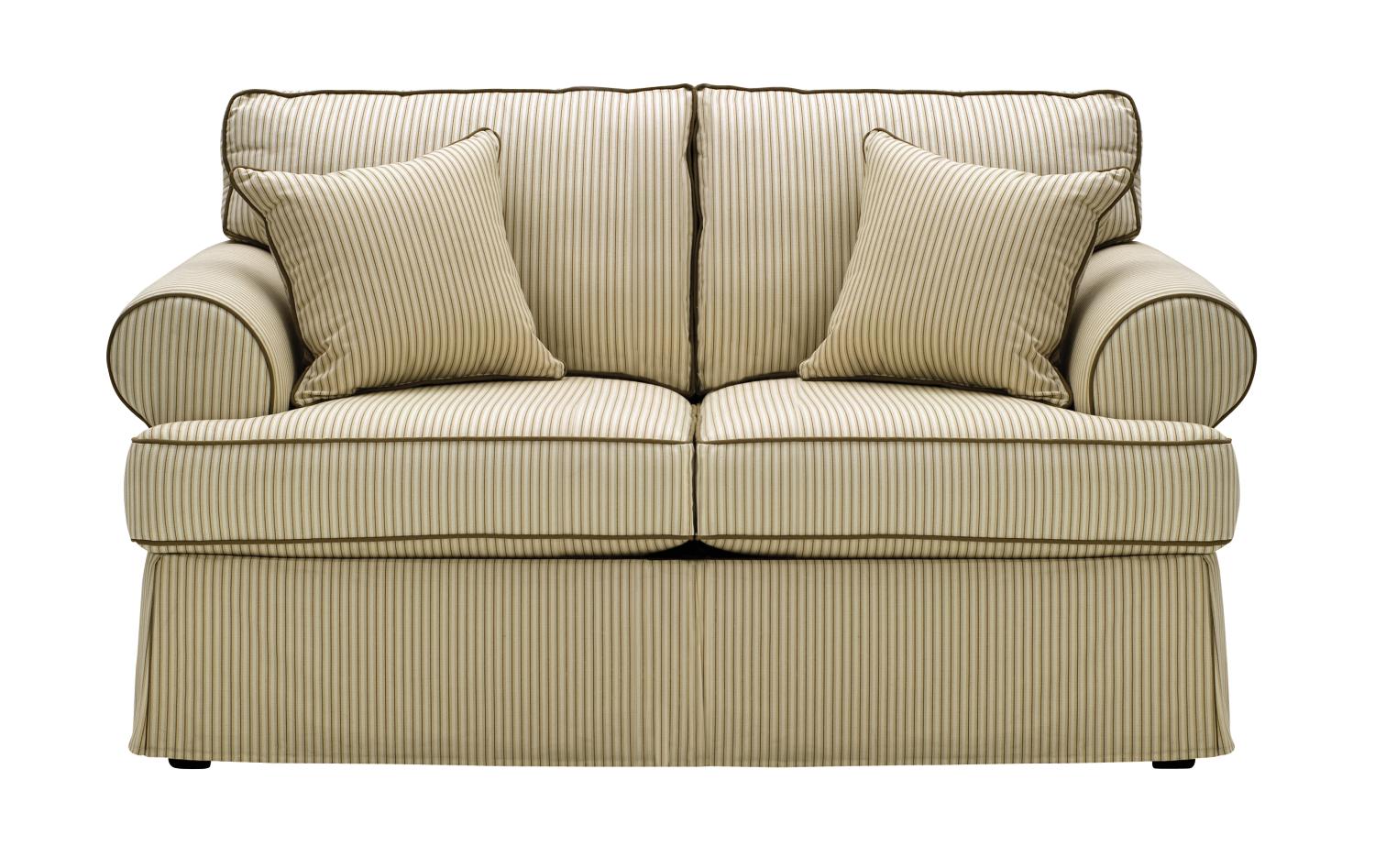 I think the set would look great in a room such as the ones below
Ahh what a fantastic day in my design book :)
See you soon,